According to WHO, the worldwide obesity has tripled since 1975. 13% of the world's adult (11% men and 15% women) population were obese in 2016. Obesity in India has reached epidemic proportions in the 21st century, with morbid obesity affecting 5% of the country's population. India is following a trend of other developing countries that are steadily becoming more obese.
I wanted to make this an interactive blog. Let us assess how much we know about the dangers of obesity and Diabetes. Take a short quiz by clicking the button below.
Obesity opens the gateway for several non-communicable diseases like Diabetes, Hypertension, Cardiovascular disease, Kidney disease, Cancer and musculoskeletal problems. Cardiovascular diseases (mainly heart disease and stroke), which were the leading cause of death in 2012. Diabetes is closely linked with Obesity. Increased body fat, increases one's risk of developing diabetes. And, if you have diabetes, extra weight means you're at higher risk for complications like a heart attack or stroke. To know further details on cardiovascular risks and prevention join the ongoing webinar with just a click for FREE.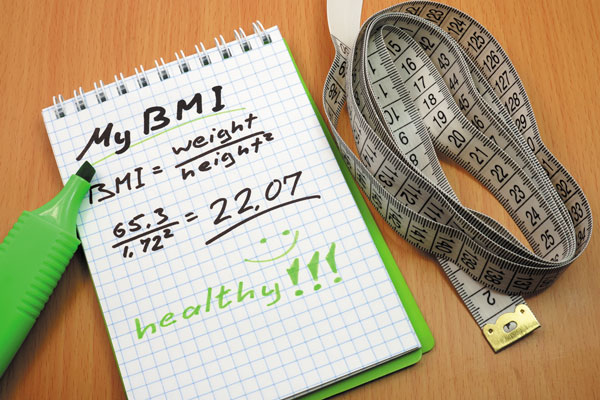 Do you know your Body Mass Index (BMI)? It helps to determines the amount of fat in your body. The greater the percentage, higher is the chance of developing diabetes. Body Mass Index, or BMI, is a key index that relates to one's height and weight. It is a person's weight in kilograms divided by the square of their height in meters. This simple weight-to-height index is commonly used to classify overweight and obesity in adults. If a BMI is 25 or greater it is considered as overweight. When BMI is 30 or greater it is considered to be obese.
Are you wondering why so much illustration on BMI? Reasons are here.
BMI is a marker to determine the risk of acquiring Diabetes. A higher BMI raises the risk of having uncontrolled diabetes and the respective complications. Even people with moderately high BMI are not safe. BMI is a low-cost tool to determine your health risk. All you need is just a measuring tape and weight machine. Measuring the body fat involves other expensive tools like MRI, DXA and CT if not more.
You should remember that if you are overweight or obese, you are at risk of developing diabetes. Diabetes is known as a silent killer that causes heart damage, kidney failure, limb amputation, loss of vision, osteoarthritis and many other complications. Precaution is better than cure hence keep a close eye on your weight especially your BMI.
If you are underweight then risk of osteoporosis, malnutrition, anaemia and high risk of infection. So, an underweight individual should take appropriate actions to prevent any such complications.
Measure your BMI today and maintain your BMI chart. Finding out where you fall on the BMI chart might be what pushes you to make lifestyle changes to lose weight or put on accordingly. According to recent trends it is observed that loss of weight in a healthy fashion successfully helped in not only controlling blood sugar but also cholesterol and hypertension. Statistics say that loss of loss of 5-10% loss of body weight can improve fitness, reduce HbA1c levels, improve cardiovascular disease (CVD) risk factors, and decrease use of diabetes, hypertension, and lipid-lowering medications. Increase your physical activity and do yoga and exercise in your home at your leisure. Know more about safeguarding your heart on my ongoing round the clock webinar on Diabetes and heart disease for FREE!!
Diabetes is a lifestyle disease especially type II diabetes, which is majorly caused by lack of physical activity, unhealthy eating, substance abuse. Thus, knowing your weight you can manage and prevent so fatal lifestyle disease. Simple changes and improvisations in your daily life can give you healthy and happy days. Know details about FBS and PPBS. Do you have the essential tools at home to manage diabetes successfully? Know your risk quotient for acquiring diabetes with your BMI and many important facts regarding blood pressure management. Click the link below to know more such interesting facts.