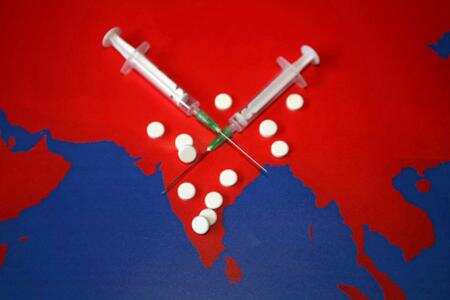 India has earned itself the unfortunate title of 'diabetic capital of the world', which is why it's important to spread the awareness about this disease so that people afflicted with diabetes can improve the quality of their life and control their diabetes symptoms. Know A to Z about diabetes in my ongoing round-the-clock webinar. Click the button below to book you spot now for FREE!!
An essential part of diabetes care is self-monitoring. Blood sugar testing is an important component of diabetes care that help you to take charge of the condition. Self-monitoring of blood sugar is an essential tool in managing the treatment plan and preventing the long-term complication of diabetes. It is crucial to regularly measure your blood sugar levels, to observe if you might have hyperglycemia, hypoglycemia or pre-diabetes symptoms.
Self-monitoring of blood sugar is done using portable blood glucose meters called glucometer that checks the blood sugar levels. Glucose meters come with testing strips, small needles, or lancets, to prick your finger, and a device to hold the needle. These tools work by analyzing a small amount of blood, usually from the fingertip. A lancet lightly pricks your skin to obtain the blood. Meters tell you your current blood sugar. But, since blood sugar levels change, you need to test levels often and record them.
Regular glucose monitoring is one way people with diabetes can learn more about their condition. When it's time to make important decisions about medication dosage, exercise, and diet, knowing your blood glucose levels will help you, your doctor, and the rest of your healthcare team.
By checking your blood glucose levels routinely, you'll also know when your blood sugar is too high or too low, both of which can cause symptoms and serious health problems. Your doctor will calculate the target range for your blood glucose based on your age, your type of diabetes, your overall health, and other factors. It's important to keep your glucose levels within your target range as best as you can.
SMBG helps you to avoid risks of sudden shooting of blood glucose (hyperglycemia) or dropping of the blood glucose level (hypoglycemia) both of which have equally fatal consequences and can be life threatening too. SMBG is very crucial for diabetics on insulin or on oral anti-diabetic drugs that might cause hypoglycemia. To achieve best glycemic control it is essential to know how your daily blood glucose levels are fluctuating in entire day. Based on effect monitoring of your blood glucose, your physician can adjust drug dosage if SMBG record is well maintained.
Are you aware of the 7-point SMBG chart? It is a normal practice for people to check the Fasting blood sugar and post prandial blood sugar only. To achieve best blood glycemic control it is important to control blood sugar levels within normal limits during entire day and not just fasting or post breakfast levels.
The above image of SMBG chart details on the 7-point charting system where you should fill your blood glucometer readings which you take on several spots in an entire day. It also called as 7-point self-monitored blood glucose. Since pricking 7 times a day can be painful and tedious at times, I have designed the chart so that it covers seven times in the seven days of a week. So, it will be a single prick on a single day.
Seven Points includes:
Fasting or before breakfast reading
2 hrs after breakfast
Before lunch
2 hrs after lunch
Before dinner
2 hrs after dinner or bedtime
At mid night 3.00 AM
This 7-point SMBG charting approximately covers entire day glucose fluctuations to some extent.
Efficient controlling of blood sugar helps to reduce probability of further complications in Diabetes. Join my ongoing online course Art of Living with Diabetes to know more on how to use the lancet correctly, how to take readings with minimal error and many such important facts that play a major role in the life of a diabetic.