Winters bring pleasant weather and festive season but also bring a wide spectrum of respiratory and chest diseases. Every winter hospitals and GP surgeons see an influx of people with lung conditions. To add on to our worry COVID-19 has also joined the list. What worsens this condition is lack of physical activity. People feel comfortable and cosy in their blankets. Seldom we realise ancient practices like yoga and simple low impact breathing exercises has miraculous life saving effects on our health. Click on the link below to check out on postures that essentially work on boosting your lung health. All these exercises have proven benefits when practiced regularly.
Check out the 5 Reason why you should boost your lung health
Winter is the time when incidence of respiratory diseases is high. As the winters begin, the cold winds penetrate our warm bodies, many people become prone to mild and severe chest diseases. These diseases can vary from being mere allergies to severe problems resulting in a fatality. Cold weather can bring on what people call a flare-up with respect to hospitalization. And this year, COVID-19 might have just added to the list. The most common causes of winter admissions in adults are pneumonia, lower respiratory tract infections (LRTIs), chronic obstructive pulmonary disease (COPD) and, in children under five, it is bronchiolitis.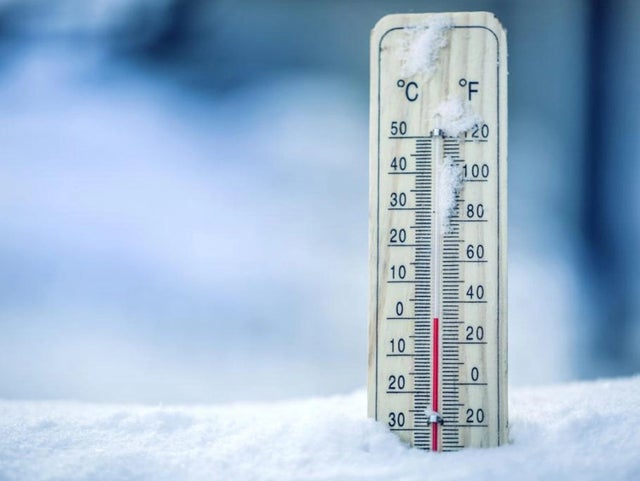 As the temperature drops, the air becomes drier that promotes throat irritation, wheezing, coughing and shortness of breath. Dry air weakens the resistance to respiratory infections. So, cold, flus and the other respiratory illnesses are common in colder months. People are indoors mostly and these contagious illness spreads all the more rapidly. Our lungs in the lower airways have a moisture layer, in winter months this layer is disrupted at a faster rate by the cold dry air than it is replaced. This leads to irritation in the throat and nasal cavity. Some of us might have inflammatory respiratory conditions like asthma and COPD (Chronic Obstructive Pulmonary Disease). In winter, cold air can trigger more inflammatory cells to migrate to the airways, which also worsens symptoms.
The increasing level of air pollution all over India, perhaps the world from smaller towns to mega-cities is a nightmare for patients with respiratory distress. There is clear evidence that increased air pollution poses a big threat to people with COPD.
To bring an end to the worry of my patients I have designed a course specifically proven to boost your lung health. If you diligently practice these, it will help you fight any respiratory discomfort. Click on the button to check on the course:
General population might be at risk of respiratory disease but unfortunately people with chronic diseases like diabetes and chronic kidney disease are at higher risk of acquiring respiratory. The new millennium has heralded an unprecedented increase in such respiratory disorders. Prevention of these disease should be of utmost priority for everyone as we all know that health is wealth. Appropriate preventive and remedial measures are there which should be incorporated in our lives. Yogic breathing exercises and pranayama improves the breathing patterns. The word pranayama is a compound of two separate Sanskrit terms, prana and yama. The Atharvaveda, (one of the earliest Vedic texts on Indian medicine) states that prana is "the fundamental basis of whatever is, was, and will be." The complementary term yama is often translated as "restraint" or "control".
Yogic lifestyle has proven benefits and improvement on the lung functions of COPD and asthma patients. Yoga is another excellent option for low-impact exercise. The practice of yoga is made up of two essential parts: performing physical poses, called asana, while being mindful of breathing techniques, called pranayama. Both parts are beneficial for maintaining physical and mental fitness. A Sanskrit proverb says-
"For breath is life, and if you breathe well you will live long on earth."
Breath is essential to life. From the first breath at birth to the last breath upon passing, you take about half a billion breaths, usually without thinking about it. What you may not realize is that the mind, body, and breath are intimately connected and can influence each other. Essentially, your breathing is influenced by your thoughts, and your thoughts and physiology can be influenced by your breath. Learning to breathe consciously and with awareness is a valuable tool in helping to restore balance in the mind and body—something very useful during times of stress. Needless to state that with physical disease our mental health is also affected.
Considering the risks of my patients, I run an online course, MUKTI and similarly I have designed this course for boosting the lung health. I would recommend all readers to include yoga as a part of their daily physical fitness program. I am happy to announce that I have designed a course involving exercises that improves lung functions. This course includes exercises that will help to regenerate the dead lung tissues and boost the lung immunity. These exercises have proven benefits on my patients and is a life saver for a COVID-19 warrior. Book you spot today by clicking the button-