You will be amazed to hear that winter has a weird relationship with your blood sugar level as well. Over the winter months people of all diabetes types tend to have higher HbA1c levels than during the warmer months. Blame our lifestyle and food habits for it. Winter months bring in the essence of festivities and a good excuse to binge on unhealthy junks. Don't you often feel slipping in to the blankets is a bliss? Winter brings much more than just shorter days, longer nights, and colder temperatures.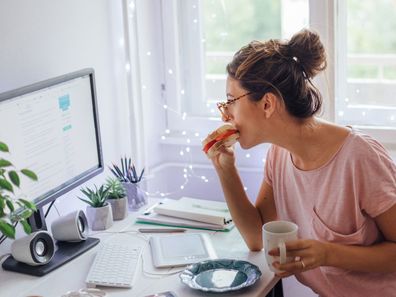 Maya (real name not revealed), was an independent woman working in the corporate sector, aged in the early 40s. She like most working people, preferred takeaways and parcels than home cooked food. And being a self-made woman, she did not have much time for exercise or physical activity. Unfortunately, this young patient was rushed to the emergency with blurred vision and disorientation. On inspection, post admission we found that she had an ulcer on her right foot. Her blood pressure was near normal but her blood sugar was 500mg/dl. Luckily, she responded to our immediate treatment as she did not have much comorbidities and got better gradually. On interrogation, we learnt that during the Christmas celebrations she ate countless pastries and cakes. She also hogged large pasta meals and pizzas as well. She mentioned that she faced episodes of nocturia in the past week. She was ignorant about her foot infection thinking that it was just a corn in the foot due to her new footwear. Today, Maya is aware and health conscious. She believes life has given her a second chance. She avoids junk foods and keeps up with her physical activity. Most importantly she takes her medications and never misses to monitor her blood sugar. Not everyone is as lucky as Maya. Awareness about this lifestyle disease is a must to keep fatal accidents astray.
The winter season can actually affect diabetes management. According to Scientific Reports, the low temperature can be an issue for those suffering from this chronic disease. Who doesn't want to avoid skyrocketing of blood sugar? If you do not wish to let the environment have the upper hand, you must look for tips to outsmart nature and keep yourself healthy. Let us discuss some of the common reasons for rise in blood sugar.
Watch your diet: People tend to eat more during the winter as they are more likely to eat 'comfort foods' and cold trips to the shops may give way to ordering takeaways. Your body might require more calories to fuel itself against the cold. This is a natural phenomenon but it is your duty to not overeat and stick to the right foods. Ensure you eat small meals at regular intervals. Allow yourself to enjoy few holiday favorites in moderation. Under the guidance of your dietitian you can take advantage of the diabetic friendly seasonal fruits and vegetables. Leafy vegetables are high in potassium so beware of it if you have Diabetes Kidney Disease. Our online Diabetes education program, Art of Living with Diabetes deals with these aspects in details.
Limit your guilty pleasures: Winter months in West Bengal means nolen gur (new jaggery extracted from date palms). Nolen Gur Sandesh might be enticing but it is safe for diabetics to stay away especially if one has kidney impairment. Though sweets are not a complete no for diabetics, it is safest to consult your dietitians before you indulge in those guilty pleasures.
Say NO to cold and flu: Avoid getting sick unnecessarily as winter is the season of cold and flu. Get vaccinated against flu and take your flu shots as well as pneumonia vaccine. For immunocompetent adults beyond 60 years age, who have not received primary immunization PCV13 can be given followed by PPSV23 after a minimal interval of 8 weeks. Boost your immunity and have vitamin C daily. This has proven benefits on protecting against novel corona virus.
Beware of winter blues: During the winter, it can be more difficult to stay in touch with friends especially with the pandemic around. Despite your best efforts, winter blues can take over and you may feel stressed and depressed. Stress is directly related to binge eating which raises blood sugar. Guarding against the winter blues can help with your blood sugar control. Stay connected virtually, keep active and count the carbs you eat and ensure 8 hours sleep. Yoga Nidra aids in relieving stress. Regular practice trains your mind and body for relaxation process. Our program, Mukti online under my direct supervision helps in destressing patients and their family members as well. Check out our online course today with just a click https://savekidney.spayee.com/s/store/courses/description/MUKTI
Skin care: Winter months are dry. Do not forget to take care of your skin. Moisturize your skin to prevent it from drying. Take care of your foot and inspect them regularly. Diabetic patients have high risk of foot injury. Moisturize your feet and wear the right foot wear. Diabetes can cause a loss of feeling in your toes and feet. If there is any sign of injury seek medical attention.
While taking these measures, avoid skipping your regular routine of monitoring blood sugar and blood pressure. Do not give in to the temptation of slipping in to your cosy blankets and keep up with your physical activities. A simple morning walk also has miraculous effects on your health. Above all, remember to maintain good hygiene, use surface disinfectants and sanitizers where ever necessary in this COVID-19 pandemic.
Do you feel the need of a detailed guidance on your diet? Join our online course, Art of Living with diabetes to get all your queries answered. We have solutions for your winter blues also. Mukti Online is designed especially for you all to get better guidance on which exercise suits you and their benefits. The steal deal is you get to me directly on live session arranged every week.
These courses are designed by me, Dr. Pratim Sengupta (MD-Medicine) (DM-Nephrology).
To Join the course at : https://savekidney.spayee.com/s/store/courses/description/Art-of-Living-With-Diabetes